ABOUT
I learned to read and write before I started school. Books fascinated me more than toys. The idea of a person stringing words together in a sensible order to entertain and educate, dazzled me.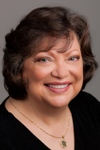 Did I always want to be a writer? Not that I knew of, but in retrospect, the signs were there. At night I concocted stories while my sister and I huddled together under the covers—especially during frozen Minnesota winters. I forgot about those wonderful times my imagination created until she reminded me a few years ago. "I never heard the ending of your tales because I fell asleep," she said. "And you never told the same story twice."
In my late thirties, I discovered my eighth grade teacher had been using a paper I wrote as an example to his other students. He returned the paper to me with the comment: "I always thought you'd become a writer." When I read the story, to my surprise, I discovered I had the same distinct author's voice back then I use today. Had I looked a little closer, I might have realized the calling of a romance writer was already pounding in my veins.
I don't know why it never dawned on me to be a writer, but one day my mother showed me a romance novel and said, "I think you can do this. Why don't you sit down right now and write your first chapter?"
Gosh, me?
I ignored her and took a bath instead.
The only destiny I could be certain of was that I was going to accomplish something different from the mundane (I've done that in spades).
One day, a terrible illness changed my life. I left the hospital after a near-death experience, happy to be alive, and with an awareness of how I could combine my natural intuitive abilities, and my love for people, in a positive way. I let my intuition guide me, and set about helping others to become self-empowered—especially women. What a fantastic career, filled with amazing people intent on finding their own path in life, from rocks stars to women stepping out of abusive situations. I wrote seminars, developed classes, created meditation CDs, wrote and delivered speeches, and spent time in the media.
Not long ago, the time came when I was able to sit back and take a look at my life, chart new territory. I had finally reached a point where I could devote my life to writing. Of course, I would write nonfiction—or so I thought. After all, I had great material, a sturdy platform, and years of experience with proven methods.
What happened?
Out popped my favorite fiction: Historical romance novels. As much sense as it doesn't make to those who expect nonfiction from me (don't worry, that will come in its own time, as well) writing romance feels right. Oh, so right. Love, in all its forms, is the pulse of my life. Writing romance makes my heart soar and fills my world with adventure and excitement.

All my hard work has paid off.  Not only did I win or final in over twenty international writing contests, I finaled in the historical category of the prestigious Golden Heart® award with my Victorian romance, A DUKE'S WICKED KISS (check my book section for a peek). For those who don't know what I'm talking about, around 1200 people compete each year for the highest award that Romance Writers of America® bestows on unpublished manuscripts.
I am thrilled that in 2014 four of my novels will be published, with a fifth releasing in 2015.
I love stories. I love reading them, I love writing them. Also, I fall desperately in love with my characters. I hope you will too.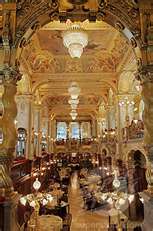 Born in Minnesota, I have lived all over the U.S.: Idaho, Washington, California, Texas and New York. Then I lived along the Adriatic sea in Croatia for four years. Currently, I live in Budapest, Hungary, often called the Paris of the East. I'm within a day's drive to cities like Salzburg, Paris, Venice.  But oh, those many coffee houses of Budapest! The grandeur of a golden age still exists here and I never tire of the city. The photo on the left is one of those I frequent.
Thanks for stopping by.
***The photo below is of the Parliament building along the Danube in Budapest, the second largest Parliament in the world. The photo above left is the New York Cafe.
More Photos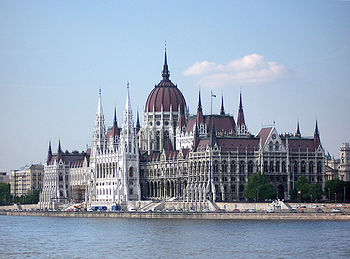 Awards and Contests
ROMANCE WRITERS OF AMERICA®
2012 GOLDEN HEART® FINALIST
The Shiela
CHRW Golden Gladdagh
CTRWA (Placed first and second with the two manuscripts entered)
Heart of Dixie First Chapter Contest
Linda Howard Award of Excellence
Maryland Writers Association Contest
MERWA synopsis contest (Grand prize winner overall, first, second and third in historical category)
Mid-Michigan
MCRW Melody of Love
OKRWA Finally a Bride
RWA/NYC Love and Laughter
Utah, Heart of the West
Valley of the Sun Hot Prospects Contest (grand prize winner over all genres)
VRW Contest
Wisconsin Fab Five
Lori Brighton's Blog contest
Beverly Kendall's Blog contest
You can find Kathleen on
Facebook: www.facebook.com/Kathleen.bittnerroth.author
Twitter: @K_BittnerRoth
Website: www.kathleenbittnerroth.com.